To our customers
Our team at Medical Care Products is committed to providing a safe environment for our employees while ensuring our customer supply needs are taken care of without interruption. Please see the below notice from the United Ostomy Association and the major product manufacturers regarding our ostomy and urological community concerns.

We are confident in our ability to deliver the quality of service and support you expect from Medical Care Products and thank you for your continued trust in us. Please do not hesitate to reach out with any questions or inquiries.

We wish you all good health.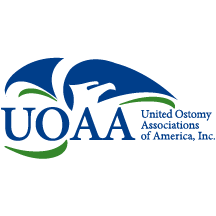 Updated: 3/13/20
The coronavirus is spreading around the world and some in the ostomy community are concerned if it will affect their access to ostomy supplies. UOAA reached out to the major ostomy manufacturers to see if the outbreak is currently impacting their production or supply chain. As of March 4, 2020 none of the manufacturers are currently reporting any issues in their operations as a result of the COVID-19 outbreak. Also of note is that we are not aware of any ostomy products that are made in the Wuhan area of China where current quarantines are in place.
As with any natural disaster personal preparation is key and there are many steps you can take now to be prepared for any unexpected impact in your life or community. For those who become ill or have a compromised immune system, always contact your physician with any concerns. If you are on Medicare Part B (Medical Insurance) and become ill it covers a test to see if you have Coronavirus. For frequently asked questions and facts about this virus follow updates from the CDC on the latest COVID-19 guidelines.
Here are the statements from ostomy manufactures regarding the coronavirus and their supply production as of March 4, 2020. If the situation changes these statements will be updated.
Hollister Incorporated Statement on the 2019 Novel Coronavirus
In response to the global health emergency concerning the spread of the 2019 Novel Coronavirus (COVID-19), Hollister Incorporated has taken steps to protect our Associates, and seeks to ensure that our customers experience no disruption to the supply of their products. Hollister is diligently cooperating with our suppliers across the globe to identify any potential impacts the coronavirus (COVID-19) may have on our suppliers as well as our own operations.
At this time, based on the information received to date, we do not anticipate an impact to our ability to supply or to our other business operations.
Hollister Incorporated continues to monitor this public health threat and considers the guidance provided by the World Health Organization, the US and European Centers for Disease Control and other sources in managing our overall ongoing response to this public health emergency.
We reassure you that we are taking appropriate measures to help ensure our customers, our Associates and our operations are cared for during this critical time. We continue to monitor the situation closely.
For additional inquiries, please contact corporate.communications@hollister.com.
Coloplast Statement
As the Coronavirus continues to spread, Coloplast is actively monitoring the situation and taking necessary precautions to keep our employees, customers and partners safe.
Our priorities are clear.
First, we will comply with and support whatever guidelines are put in place by local and global healthcare authorities. We will monitor this on an ongoing basis both locally and at our global headquarters in Copenhagen, Denmark, and we have implemented many initiatives to prevent and contain the spread of the virus.
Second, we will continue to serve you through this difficult period. We continue to engage with our customers, and safely manufacture and distribute our products.
Currently, the Coronavirus is not impacting our ability to supply our medical devices, so we encourage you to continue to order regular supply quantities and to avoid hoarding. To read more about the initiatives that we have put in place locally and globally, and for updates, please visit our website: https://www.coloplast.us/landing-pages/covid19/
We are doing our utmost to protect our employees while also continuing to serve you. Our local phone lines remain open, however, we ask for your patience and understanding if things take a little longer than normal.
Thank you, Coloplast
ConvaTec Statement
ConvaTec Ostomy Care Global Impact
Our Ostomy products, whether produced by ConvaTec or in partnership with outsourced partners, are not manufactured in countries with high levels of reported cases of Coronavirus, this includes China. The situation is changing daily and therefore, ConvaTec has a dedicated team tasked with continually reviewing the situation, maintaining close collaboration with our suppliers and logistics partners, and communicating changes as the situation evolves.
Nu-Hope Statement
It is our recommendation that ostomates keep at least 1 box of spare pouches at all times. (This recommendation is independent of the COVID-19 outbreak). We do not recommend stockpiling supplies as this will stress the supply chain and likely cause delays and disruptions to your regular orders. Nu-Hope offers ½ boxes for sale through certain dealers.
Safe n Simple Statement
Safe n Simple would like to assure all of the ostomy community that we are well stocked on supplies and do not foresee any issues or concerns with being able to provide products needed during the Coronavirus outbreak.