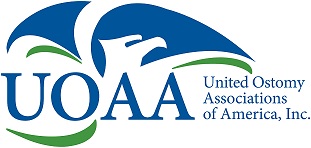 Ostomy Related Helpful Information
Chapters of the United Ostomy Association
Frequently Asked Questions Following Ostomy Surgery
Insurance and Medicare Issues and Rights
Friends of Ostomates Worldwide-USA, Inc.
Discussion Forums
Chat Rooms
Yahoo UK Ostomy Support* - 1st & 3rd Sundays, 8:00 pm UK time / 3:00 pm US Eastern Time
http://clubs.yahoo.com/clubs/ukostomysupport
Yahoo Peoples with Ostomy2* - Mondays, 8:00 pm US Central time
http://clubs.yahoo.com/clubs/peopleswithostomy2
Community Zero (Ostomy) Support* - Wednesdays, 9:00 pm US Eastern time
http://groups.yahoo.com/group/ostomatessupport/(Please note: new location as of 10/01/02)
*Provided as a courtesy by the Jacksonville UOA Chapter.
These Chat Rooms are the work of individuals and do not represent any organization.
Return to Home
---
Site Maintained by StuartOnline
Copyright © 200111 UOAA Jacksonville All rights reserved.
Revised: Friday, 18. March 2011 08:26:34 AM